RESEARCHING
British and Commonwealth military history is a vast subject where information from military museums and libraries, national and local archives, town and village memorials and a wide range of websites can help one research a story. The challenge sometimes is how to interpret this wide array of material, and this is where a professional researcher can help.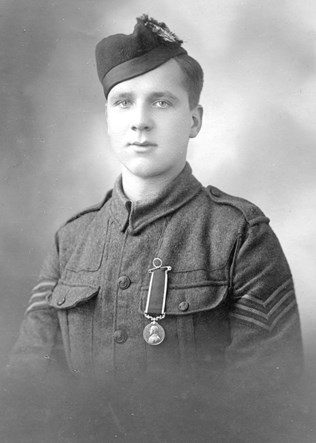 With many of the WW2 archives still restricted, family history research into military ancestors has a strong focus on WW1. Even the military conflicts that preceded the First World War, for example the Boer War and other various Victorian small wars, has not attracted the recent interest in the battles on the Western Front, Gallipoli and elsewhere. My research focus is thus the 1914-18 period, however I am happy to take on the challenge to research any period of history for a serviceman, or woman who served and maybe died during a conflict. 
Family history research can allow you to discover both new and old military history lineages of an ancestor. Do you have a story passed down through the family, or maybe an old photograph, a box of medals, a bundle of letters or maybe a diary of a relative?  Was one of your ancestors a soldier, sailor or airman who fought for Queen or King, country and empire in a British, Commonwealth or even Indian Army?
My research will not only tell you what happened, but also answer the where, when, who and why. Every family story, image, object, letter and battlefield is evidence that can help us understand the past. Using this I will create a comprehensive narrative of a soldier, sailor or airman's story and present this as an easy-to-read explanation of his service, illustrated by maps, illustrations and photographs where appropriate. 
---
Research is carried out at a fixed price, starting at only £50. Depending on what service and level of search you would like, I should be able to send you copies of the medal roll, any existing service record, the relevant pages of maybe a war diary, relevant pages from an official or regimental history, a commemorative memorial scroll for those who died, associated maps, illustrations and photographs. I will also interpret that information for you and present it in a format that will enrich the knowledge of your family history, medal group or person of interest. If available this may include:
Service Records
Medal Index Cards
Medal Rolls
Pension Records
War Graves Information
War Diaries
Trench Maps
Gallantry Award Citations
Prisoner Of War Records
Photographs
If you would like to find out more, please contact Stephen Chambers at enquiries@redcoatandkhaki.com with the information you have, and maybe we can uncover a truly remarkable story together.