BATTLEFIELD GUIDING
2022 Tour Dates
****************************************************************************************************
1st - 6th October 2022 - Battlefield Tour - Gallipoli (The Medical War) - FULL
Stephen Chambers will be leading a battlefeld tour out to Gallipoli with a focus on the medical challenges of the campaign.
****************************************************************************************************
16th- 19th July 2022 - Battlefield Tour - The Western Front (Ypres, Arras and the Somme) - FULL
Stephen Chambers will be leading a private battlefeld tour out to the Western Front to study some of the battles synonymous with the Great War.
****************************************************************************************************
4th- 7th July 2022 - Battlefield Tour - Dieppe 1942 - FULL
Stephen Chambers will be leading a private battlefeld tour to northern France to study the disastrous raid at Dieppe in 1942.
****************************************************************************************************
6th- 13th May 2022 - Battlefield Tour - Gallipoli (Helles, Anzac and Suvla) 
Stephen Chambers will be leading a battlefeld tour out to Gallipoli in partnership with The Gallipoli Association and Battle Honours to explore parts of the battlefield travellers rarely visit.
*************************************************************************************************** 
Battle Guide Virtual Tours
Stephen Chambers has researched, presented, guided and tour managed several virtual tours in conjunction with Battle Guide Virtual Tours. Click on the icon for more information.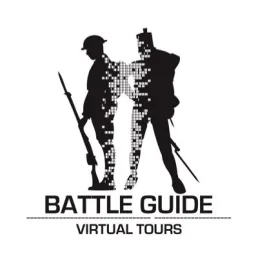 *************************************************************************************************** 
Having visited numerous battle sites for over 30 years I bring in-depth knowledge and experience to lead not only scheduled coach tours, but also those for smaller groups.  Whatever the party, be it an individual, group of friends or family, schools, veterans, historical associations or military groups, my hallmark is delivering a quality service tailored to your needs. This approach is often very rewarding and you will not only visit the key sites of the battle, but also those that are off the beaten track, the places that few other tours ever get to visit.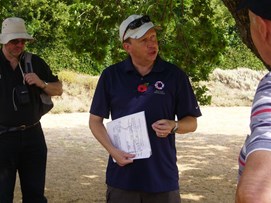 Each battlefield tour is meticulously planned and executed to meet the needs of the traveller. I have access to all the public records, and more importantly to a vast collection of private records which adds something unique to every research project and tour. Each bespoke itinerary thus allows a very personal interpretation of each historical event that is not only educational (and often myth-busting), but also memorable and enjoyable that will make this study holiday a cherished event for years to come.
Over the years Stephen has freelanced for Leger Battlefield Tours, Mat McLachlan Battlefield Tours and Battle Honours Ltd.
If you would like to follow in the footsteps of your ancestor, maybe visit the resting place of a past warrior, follow a particular regiment or visit the battleground of your historical interest, then look no further and contact Stephen Chambers today by emailing enquiries@redcoatandkhaki.com.

---
Frequently Asked Questions
Even though my tours are bespoke, I am sure there are some general questions.
Where do your tours begin?
The majority of my tours begin in the UK where I can arrange to meet you at a suitable pick up point at an airport, train station or close to the Channel tunnel and ports. I can also arrange to collect a group from your UK home, so anything is possible. It is also becoming popular to meet a group in the country of destination, so again this can be accommodated.
If flying, can we book our own flights?
Of course, many people prefer to book their own flights. However if you like I can book the arrange the flights for you. If I do, I will ensure that it is done through an ATOL and TTA registered agency, this way all the flights and flight-inclusive holidays are then financially protected by these schemes thus protecting you financially and from being stranded abroad.
If driving, whose vehicle is used?
You are free to use your own vehicle, else I can supply the vehicle. The exact model will vary depending on the number of people travelling and location.
What about accommodation, can you arrange this for us?
I can arrange the accommodation with you, that way we can find the perfect location and quality of comfort, be that a nice bed and breakfast close to the battlefield or a plush hotel in a nearby town. There are often many choices that offer the best in value, location and quality, just let me know which you prefer.
Can we just use you as a battlefield guide only?
Absolutely, and many people prefer this option, especially if they wanted to stay longer in the country or would prefer to do just a couple of days on the battlefield. For example you often find people on a Gallipoli tour like the option to visit places like Istanbul, Troy or even a beach resort, and those visiting Ypres or Somme time to journey to the beautiful city of Bruges or tourist attractions in and around Paris.
How long are the tours?
This really depends on where and what you would like to visit? It can vary from say a weekend break to Ypres, Dieppe or Dunkirk, to a good week in Gallipoli, North West Europe or the South African battlefields. 
My interest is the Australian Army in the Great War, can the tour be tailored to the Anzacs?
Absolutely. The guiding is adapted to the party and their interests, so be that Australian, New Zealand, Canadian, South African or even German or Turkish, it is this that becomes the focus of your tour. 
Will there be a lot of walking or will it mainly be driving?
This is totally flexible and the itinerary is designed around your requirements. In most places the battlefield locations are in quiet countryside with good tracks and gentle slopes; however there are also places that can be a little more challenging. Do not worry as anyone with an average fitness should be fine on all these walks. We will always have a vehicle close by, so should a walk be too much, or the weather be a disabler, we can embark back into the vehicle.
What is the cost?
As all tours are bespoke it is difficult to publish a price. Various factors will affect the cost such as the type of accommodation, the length of the trip, the number of travellers, the time of year, cost of flights etc. What I can tell you is all the tours are competitively priced and offer not only quality but also excellent value for money. For a sample itinerary please email enquiries@redcoatandkhaki.com
- We will Remember Them -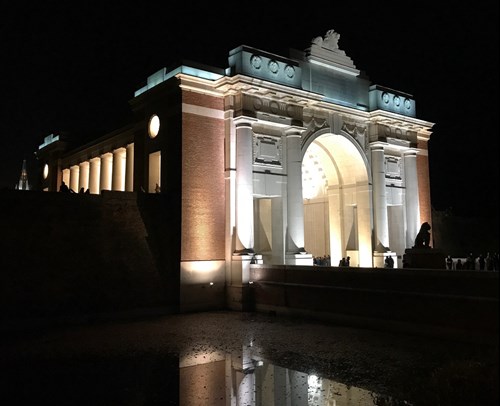 ""Such a moving experience and a wonderful end to the best ever tour" - Jayne Henderson, Australia
Ypres Salient Tour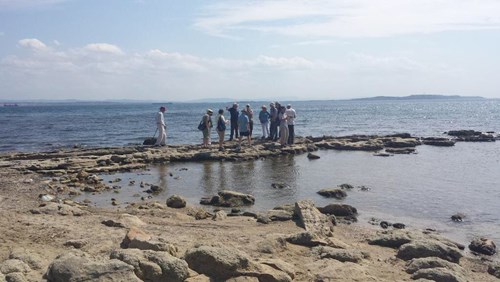 "The tour exceeded my expectations; the content, the walks, the weather, you two, made the tour a journey to remember, thank you very much" - Catherine Hamilton, Switzerland
Gallipoli Tour - Helles, Anzac and Suvla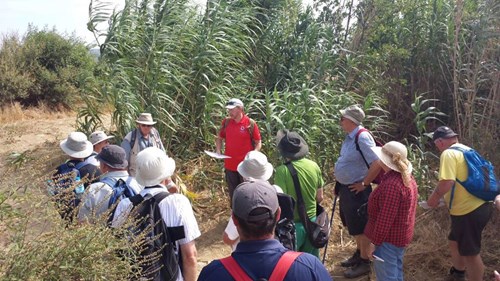 "... brought my whole experience to life" - Steve Pawson, England, UK
Walking Gallipoli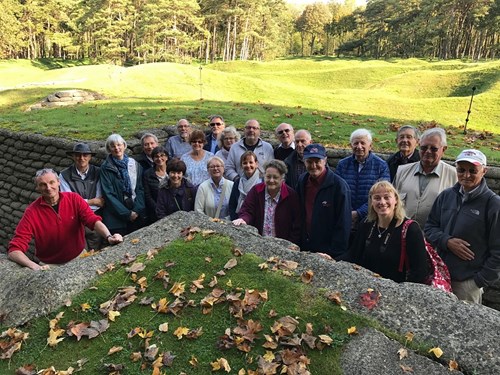 "Our On behalf of the group and from myself I would just like to thank you again for guiding us around the battlefields and memorials and generally looking after us. It was a memorable trip and we all learnt a lot, thanks to your informative talks and answers to our questions" - Guilden Morden Group, Cambridgeshire, UK
Western Front Tour - Somme, Arras and Ypres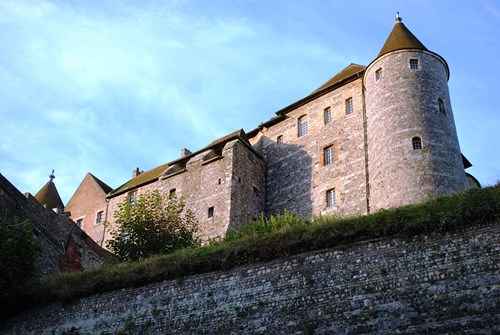 "A perfect weekend; a perfect guide that brought the Dieppe Raid alive for us" - Jeff Fox, Canada
Dieppe Raid - Maple Leaf and Commando Tour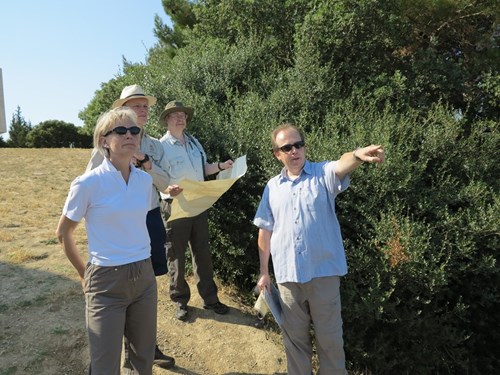 "We have all returned with remarkable memories and thank you so much for being the PERFECT guide.  You managed to deliver so much information without ever overloading us, and conducted our days with you at such a lovely pace.  It was all a very moving and poignant experience" - Lucy Cubitt, England, UK 
Gallipoli - Following in the footsteps of the 1/5th Norfolk's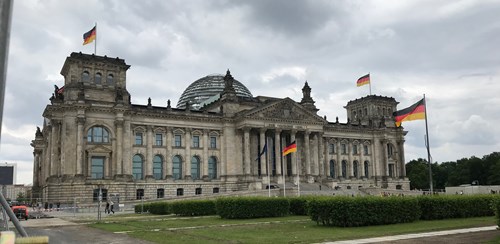 "Our thanks to you for doing a fine job in educating us and organising us last week" - Andrew Howard, South Wales, UK
Berlin - Last Days of the Third Reich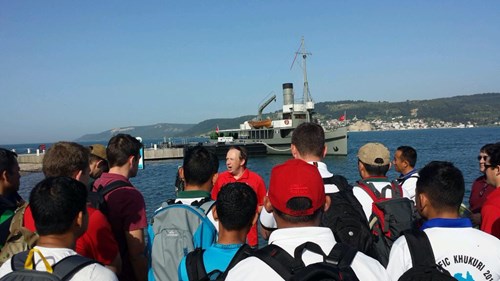 "Thanks again for everything, a brilliant week."
 Major Sam Meadows, Royal Gurkha Rifles (Staff Ride / Battlefield Study)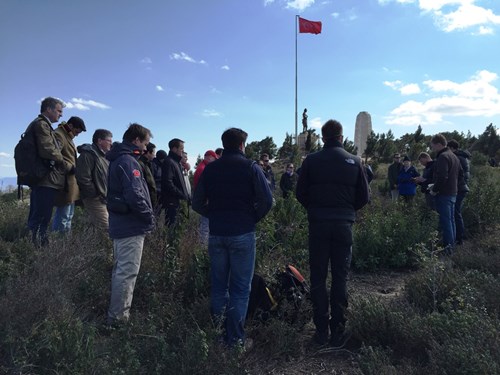 "Thank you so much for leading the Staff Ride last week in Gallipoli:. I thought it was an excellent program, particularly so given the emphasis on the approaches by sea and the balance of your historical introductions and syndicate talks and discussions. you have obviously plenty of practice!"
Major General Ed Smyth-Osbourne CBE, HQ London District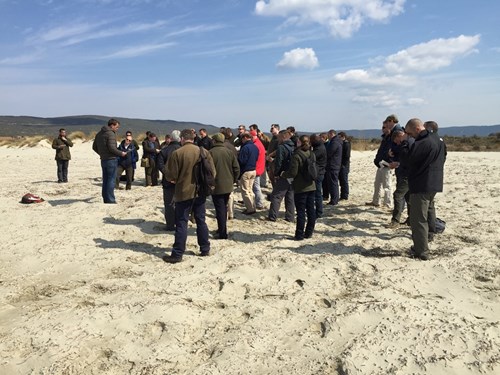 " … to have you with us made our trip, I am sure, the best possible tour of that action that can be done so long after the event.  Indeed, your researches have made it more possible than it probably was nearer the event.  You made it absolutely fantastic for us all.  The depth of your knowledge, your enthusiasm and your ability to put things across to every one of us was truly marvellous.  We all found the visit moving and hugely enjoyable.  Thank you so much for putting so much into it, especially into the spectacular routes, the material and the wonderful photographic book you created for us." 
Major General Sir William Cubitt, KCVO, CBE